Colored Gemstones Capture Consumer & Trade Attention: Consumer Research
The MVEye
---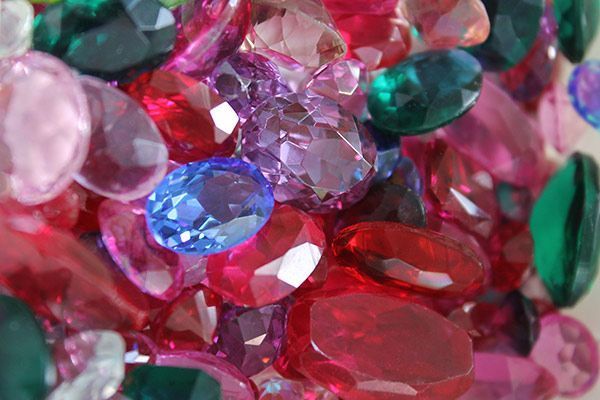 A new survey shows that over 93% of U.S. jewelry consumers say they "love" or "like" all three precious colored gemstones: emerald, ruby and sapphire. Younger consumers are extremely interested in buying precious colored gemstone jewelry, even engagement rings.
The Fall 2020 Comprehensive Consumer and Trade Colored Gemstone Market Research Study report was conducted by MVI Marketing LLC (THE MVEye), the leader in market research for the global gem, jewelry and watch industries.
"Precious color is once again a clear winner for the consumer seeking fresh looks in fine jewelry styles and for the trade trying to capture the imagination of self-purchasing females and next gen jewelry buyers," said Marty Hurwitz, CEO THE MVEye. "Bridal jewelry with precious colored gemstones saw the largest category increase from both consumers and jewelry retailers."
Rupak Sen, VP of Marketing & Sales of FURA, the international colored gemstone mining company which commissioned the research, said: "Our entire team at FURA along with our customers are excited about the positive results this research study has found regarding the opportunity for growth in the precious gemstone category."
Key findings on consumer attitudes towards emerald, ruby and sapphire include:
• 40 percent of younger consumers (aged 23-40) choose sapphire as their favorite gemstone. About half of the group purchased sapphire jewelry before.
• Consumer acceptance of gemstone engagement rings has risen to more than 30 percent over the past 10 years.
• When shown parti color sapphires with more than one color, 78% of survey takers said they love or like them.
• When asked their preferred shade of blue sapphire and ruby, 46% chose the darkest shade they were shown.
• Consumers also expressed interest in black sapphires—with 70% of consumers saying they love or like them—and the fancy sapphires they were shown (a range of yellows, greens, and bluish greens)—with 68% of buyers saying they love or like them.
• 38% of consumers said it was highly likely that they are their partner would choose a for an engagement or wedding ring. Ruby was second at 27%.
• 42% of the consumers say the origin of the gemstone used in the jewelry they buy is "very important" with an additional 37% saying it is "somewhat important."
• 49% of consumers also say it is very important to them to know how the workers at a mine or cutting factory are treated, with an additional 33% saying it is "somewhat important."